These are the last two parts from our mobility special that was originally published in Scandinavian MIND Issue 2 — The Great Tech Infusion in July 2021. The special investigates the modern-day traveller's need to address the four pillars of transportation: time, price, comfort, and sustainability. We have listed the most interesting players within road, rail, air, and sea — from established companies to exciting start-ups.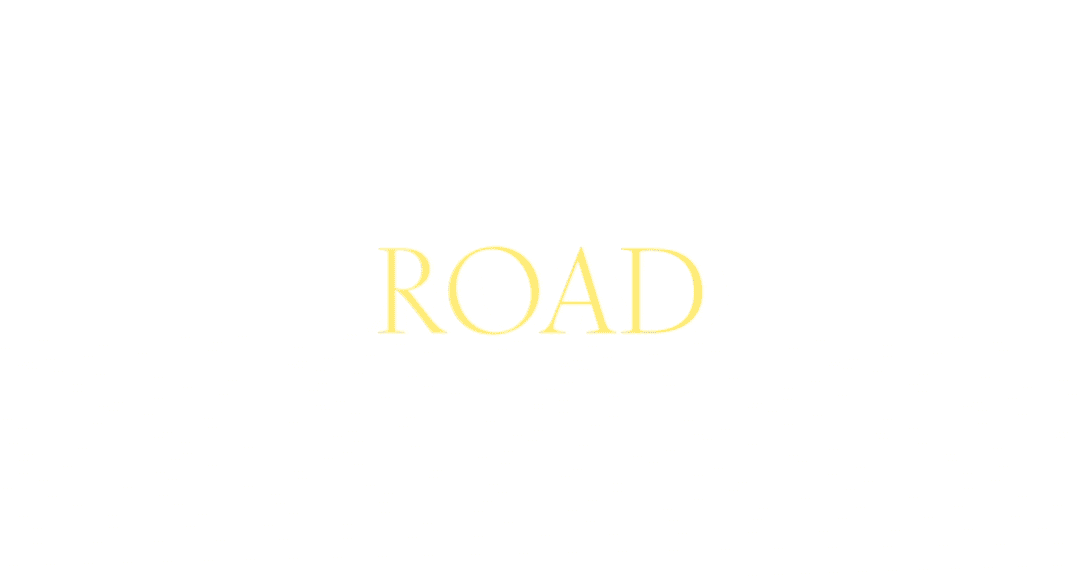 The most familiar means of travelling are made on roads. Humans have travelled with different vehicles on roads for over two thousand years, and roads will probably not be redundant for quite some time yet. Until we have Bladerunner or Minority Report-esque cities, some companies are injecting futuristic rides on traditional playing fields.
NEVS
NEVS, short for National Electric Vehicle Sweden, rose from the ashes of legendary car maker Saab that sadly went bankrupt in 2012. NEVS acquired the assets of Saab and is now based in its old factory in Trollhättan in Sweden, and is building on the innovative and daring heritage left behind. However, NEVS has made sure to push the innovation and modernism even further than its matriarch.
NEVS are making a fully electric and autonomous transport ecosystem called PONS. The mobility as a service uses the driverless Sango car to get you around cities. You book a seat in the 6-seaters via the Okolo app, which either lets you share a ride with strangers or travel by yourself. Everything is administrated and supervised via the fleet management system Koro.
— Getting from A to B with self-driving electric vehicles is not as far off as perhaps the car industry is implying. The era of one person per car and the era of owning a car, are soon to be things of the past, said former VP Mobility Solutions Anna Haupt in July last year.
NEVS is rolling out the pilot testing in Stockholm in 2022, with the first version of the Sango model only driving with a maximum speed of 15 km/h. NEVS says that the cars will go up to 70 km/h eventually since that speed is sufficient enough for inner-city transport.
Stilride
Swedish startup Stilride has set the bar quite high for itself. They want to build the most attractive and sustainable electric scooter in the world, and at the same time challenge the traditional view of manufacturing and handling metal. Treating metal like origami and taking a single sheet of steel and folding it to a desired shape has been Stilride's unique selling point.
— We call it LIGHT.FOLD, a form of industrial origami. We do this through a cutting edge sheet metal shaping procedure using origami folding techniques, laser cutting and industrial robotics. Making "produced here" not only viable, but to all intents a no-brainer for a wide range of products, says Jonas Lindberg Nyvang, founder and CEO.
This production method can be carried out in small, regional factories, cutting down on the transportation of raw materials and finished products. Additionally, both the steel scraps and the scooter bodies themselves are fully recyclable. The company's first ride, the fully electric SUS1, has been test-driven in the wild since the end of last year and buyers can sign up for it already, with deliveries next year.
VanMoof
When dutch brothers Taco and Ties Carlier envisioned the ideal bike back in 2009, their Amsterdam state of mind naturally envisioned a street-smart bike. Fast forward a decade, and that is precisely what they've created. An e-bike was the obvious choice for shrinking long and excruciating commutes. For safety, the bikes have a smart anti-theft mode built-in. The alarm system firstly disables the bike's motor and later shares its exact location with the owner and VanMoof when stolen. If VanMoof's own Bike Hunters can't find your bike, they offer you a new one.
The VanMoof bikes also have the battery completely integrated into the frame, making for a sleek and classic design that appears like a regular bike. In April this year, VanMoof did however release its first external power bank, for the people without sufficient storage to keep the bike in the living room for charging.
Volta Trucks
The Volta Zero is a 16-tonne fully electric truck designed specifically for inner-city parcel and freight deliveries. In order to manoeuvre busy and narrow city streets, the vehicle is sized like a large motorhome; larger than a van but still smaller than a classic full-sized truck.
Co-founder Kjell Walöen is a former Volvo executive, so it comes as no surprise that Volta Zero prioritises road safety. It's designed without an internal combustion engine, which puts the driver in a central driving position with a much lower seat height than a conventional truck. The glass house-style cockpit also gives the driver 220-degree visibility, which helps the driver to spot surrounding bikers and pedestrians on busy city streets.
— We understood the positive benefits that vehicle electrification would bring to society, and specifically the inhabitants of city centres where air quality is frequently at its worst. Electrification means the end of CO2 being emitted into our atmosphere and the end of harmful pollutants affecting the health of today's, and the future, generations, says founder Carl-Magnus Norden in a statement.
Einride
Just like its Swedish freight cousin Volta, Einride too wants the transport business to spew out less CO2 emissions. But one important thing sets the two companies apart. Where the Volta Zero wants a spacious and safe driver cabin, Einride doesn't care about the driver at all. Einride is a world-leading autonomous freight transport company, and its AET (Autonomous Electric Transport) system sends out trucks on long-distance delivery missions with self-driving software.
The trucks are already out and about on test tracks, and international companies such as Coca-Cola, Lidl, Oatly, and Ericsson have already signed up for a CO2 emission and driver-free future with Einride. There is a constant demand for transport services, but the freight industry is seeing a shortage of drivers. One could argue that Einride is ahead of its time, with insufficient infrastructure and general scepticism as two big speed bumps.
— For us, there are both technical and regulatory challenges. But technology and legislation are developing rapidly, thankfully. In the long run, our biggest challenge is to win over public acceptance to share our roads with robot trucks. To prove that our truck is safe and sustainable is an important task, CEO Robert Falck told Scandinavian MIND last year.
Sion
When founders Navina Pernsteiner, Jona Christians, and Laurin Hahn of German EV startup Sono Motors looked at the general interest in electric vehicles back in 2016, people would always ask the same three questions. Aren't they expensive? What about range? And what does the charging infrastructure look like? The trio wanted to eliminate those three questions, so they set out to create the best SEV (Solar Electric Vehicle) possible. Sono Motor's first model is called Sion, and its impressive specs and self-charging abilities mean business.
The €25,000 SUV has a total of 248 solar cells integrated on the body of the car. On average the sun can add 17 kilometres of range per day, or 119 kilometres per week, to your daily commute. It should be stated that these calculations are measured with the cloudy German weather in mind, so if you live somewhere sunny the Sion can go an extra 245 kilometres per week.
Additionally, Sono Motors has introduced bidirectional charging to the Sion. This means that Sion cars work as mobile charging stations, and other EV riders can charge their car by plugging in their cord straight into the Sion. You can offer electricity via the Sono app, and at any price, so that other app users can locate you and purchase your mobile electricity.
The Sion has already surpassed 13,000 preorders, and the manufacturing in SAAB's old factory in Sweden is in full swing.
Voi
As far as MaaS (Mobility as a Service) goes, Swedish company Voi is nothing short of a top player. The micro-mobility company offers an electric scooter sharing platform, and currently partners with 58 different cities and local communities in 11 European countries. Hate them or love them, not many startups can say that they're the biggest company within a service that is changing the way people move about in cities. As of January 2020, Voi has been carbon-neutral.
It's not hard to grasp why the service has skyrocketed in popularity during the last three years. Today, you can get a 24 hour pass for around €6. Imagine spending a weekend in Milano without ever having to worry about sore feet or taxi fares, whilst exploring the city with a carbon-neutral company and only paying €12. It just makes sense.
Lynk & Co
Lynk & Co isn't a car brand, it's more of a mobility service. It offers a cancel-on-demand month-to-month membership that gives you a brand new car for €500, with insurance and maintenance included. You can also use a sharing platform if you want your car to be accessible to other Lynk & Co members when you're not using it, and therefore lower your monthly cost significantly.
— The average car is only in use for 4% of the time and the rest of the time, it's parked. By using the sharing platform, members can share resources and reduce the overall number of cars on the street, CEO Alain Visser explained in the Scandinavian MIND podcast from earlier this year.
The car included in the €500 monthly fee is called the 01, a small SUV similar to Lynk & Co's sister company's XC40. It will be offered exclusively in electrified powertrains, and the interior is clad in ECONYL, a material made of recycled fishing lines. Interestingly enough, it only comes in two colours.
— I think it should be easy to get a fully kitted out and great product. You don't tell the designers of Louis Vuitton that they need to change the colours of a jacket, you trust the designers. That's why it only comes in black and blue.
Polestar
Polestar is Scandinavia's most renowned luxury EV company, and the distinctive Thor's Hammer headlights let you know that Polestar is Volvo owned. So far there are two models out, the Polestar 1 and 2, but it's the coming Precept model that grabs our attention. The four-doored sedan is not only sustainable in its fully electric engine, the interior is built and tailored with the help of recycled materials such as old PET bottles, reclaimed fishing nets and recycled cork vinyl. The Precept is one step in Polestar's road to climate neutrality, according to CEO Thomas Ingenlath.
— Consumers want to see change from this industry — not just dreams. Now, Precept becomes an even stronger statement. The aim has to be climate neutrality, even though I recognise that is a long-term goal, he says.
RAIL
Elon Musk described Hyperloop trains as a cross between a Concord, a railgun and an air hockey table. A Concord is aerodynamic and incredibly fast, a railgun uses electricity and magnets to apply force, and an air hockey table pumps air out of the bottom to remove friction. These three similies give you a beginner's guide of how the pressurised trains travel through tunnels at the speed of aeroplanes. Don't hold your breath though, building the transport tubes without any existing infrastructure will take decades.
Virgin Hyperloop
The hyperloop company leading the line is Virgin Hyperloop from Los Angeles. In November last year, they conducted trial trips with two passengers on board. The test trip may only have been for 500 meters and the passenger pod only reached 172 km/h, but Virgin Hyperloop has still come a lot further than its competitors.
Virgin is aiming to eventually run the trains at 1000 km per hour, meaning that you can go fully sustainably from London to Edinburgh in just 45 minutes, a trip that takes roughly 7 hours by normal train. The company has also released renderings of its portals, (designed by progressive Danish architect firm Bjarke Ingels Group) that just like airports have gates that let you and 27 other passengers embark on each pod.
When Virgin Hyperloop is done, it will be a completely new form of public transport — the first in over a century. The commercial operation will start in America, but not until 2030 at the earliest.
Zeleros
Europe's answer to Virgin Hyperloop is Spanish Zeleros. Zeleros has purposely developed its pod to include most of the technology in the actual pod, rather than the sealed tubes. This is to cut the cost of infrastructure per kilometre and hopefully speed up Europe's hyperloop development. The European Committee for Standardization (CEN) and the European Committee for Electrotechnical Standardization (CENELEC) has already mapped out the travel lines, with plans for hyperloop tubes to stretch to all capitals in the Nordics. Travelling from Stockholm to Copenhagen should take about an hour with the Zeleros pod, with top speeds of 1000 km/h.
The Zeleros hyperloop vehicle is already imagined, assembled, and designed and will be exhibited at the Spanish pavilion at the 2020 Dubai Expo this autumn.